The Gambia Project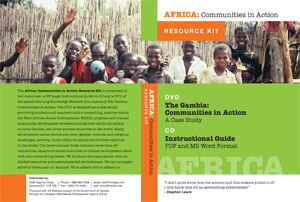 This DVD series and teacher's guide shares tools and valuable resources for educators on international development strategies for the Gambia.
Graphic Design, Corporate Indentity

Download DVD cover
Somalia Skins and Hides Initiative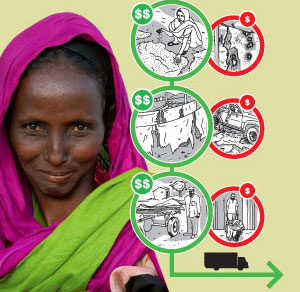 This poster was designed for slaughter houses in an area of Somolia to help locals better understand how best to get their skins and hides to market for the most value. Sponsored by the United Nations, this poster features photos and pictograms to reach as many as possible.
Graphic Design, Corporate Indentity

Download poster