Playfort Publishing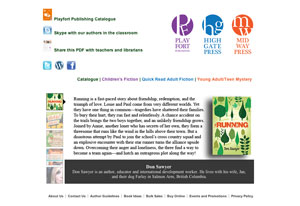 Playfort Publishing is a children's fiction publisher based in Salmon Arm, BC. With fun and exciting new titles set to launch, Playfort publishing celebrates the child in all of us.
Web Design, Graphic Design, Brand Mark Design
Playfort Publishing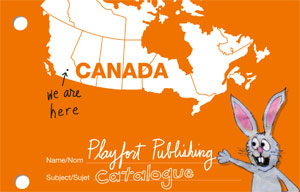 Check out our catalogue - available online and in print for our favourite readers, teachers and librarians.
Graphic Design, Print Design, Corporate Indentity

Download catalog
Playfort Publishing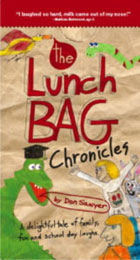 The Lunch Bag Chronicles by Don Sawyer
Even if you don't pack lunches in brown paper bags anymore, this wonderful book may inspire you to go looking for some the next time you are shopping. In this combination joke book and family chronicle, author and illustrator Don Sawyer shares some of the special lunch bag messages that he wrote over the years to his two young daughters. The introduction explains that Sawyer wrote and illustrated a message or rhyme each day until his daughters finished Grade 6 - over 1000 lunch bag messages.
Publishing, Graphic Design, Corporate Indentity
Midway Press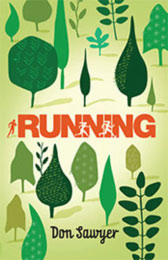 Running by Don Sawyer
Louie and Paul come from very different worlds. Yet they have one thing in common—tragedies have shattered their families. To bury their hurt, they run fast and relentlessly. A chance accident on the trails brings the two boys together, and an unlikely friendship grows. Joined by Annie, another loner who has secrets of her own, they form a threesome that runs like the wind in the hills above their town. But a disastrous attempt by Paul to join the school's cross country squad and an explosive encounter with their star runner turns the alliance upside down. Overcoming their anger and loneliness, the three find a way to become a team again—and hatch an outrageous plot along the way!
Publishing, Graphic Design, Corporate Indentity

Download a preview
Midway Press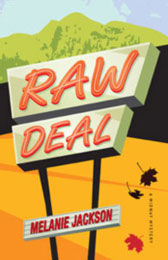 Raw Deal by Melanie Jackson
A simple favour that turns deadly ...

It's a chance for the new kid, Colin, to score points with popular Jace Turpin. All Colin has to do is take over Jace's early-morning shift at the burger joint. Flip some patties, sizzle up some fries ... Easy.

Then Colin gets kidnapped. The simple favour turns into a complicated murder puzzle - with Colin as the suspect. Now the heat is truly on.
Publishing, Graphic Design, Corporate Indentity

Download a preview
Midway Press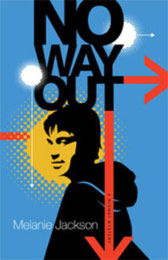 No Way Out by Melanie Jackson
Sam Jellicoe, 15, didn't want to visit his mom in Winnipeg. He can't stand her flashy, boastful new husband Alvin. Sam would have way preferred to stay in Vancouver with his actor buddies. To escape Alvin – and the stifling prairie heat – Sam goes into Rafferty's Department Store on Portage Avenue. There he finds his problems are just beginning: a gunman takes him and several other people hostage. To find a way out, Sam must draw on his wits and his acting skills, and above all, keep his cool.
Publishing, Graphic Design, Corporate Indentity

Download a preview
Highgate Press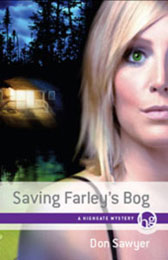 Saving Farley's Bog by Don Sawyer
Farley's Bog. A giant developer sees it not as an irreplaceable wetland, but as a prime shopping centre site. And lawyer Daffy Abbott, Toronto PI Stitch Robinson's best friend, is determined to stop them. A familiar clash between environmentalists and developers turns nasty when a town councillor changes his vote to allow the development to go forward. And then disappears. What begins as a missing person investigation for Stitch turns into a murder. And that's just the beginning, as Stitch is drawn into a murky – and dangerous – world of money laundering, offshore banking, thugs and strippers.
Publishing, Graphic Design, Corporate Indentity

Download a preview
Highgate Press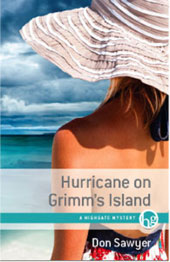 Hurricane on Grimm's Island by Don Sawyer
Stitch Robinson is a Toronto private eye. Disillusioned, all he wants from his vacation in the Bahamas is some peace and quiet. But first a monster hurricane batters his resort on Grimm's Island. Then the body of a beautiful socialite washes up on the beach. With power out and the island cut off, Stitch has to find the killer on his own. He's sick and tired of trailing cheating husbands. But does he have what it takes to find the murderer?
Publishing, Graphic Design, Corporate Indentity

Download a preview